1
Pour 2 bottles of concentrate into
empty 5 gallon pail
Option A
Pour and screw on lid 1/4 turn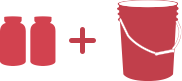 Option B
Pour using funnel and spout

2

3
Apply Label Ready for use.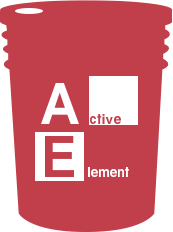 Directions for Use:
For use in both high and low temperature commercial dishwasher
machines with water temperature above 120 degrees F.

Eye protection
must be worn

Safety gloves
must be worn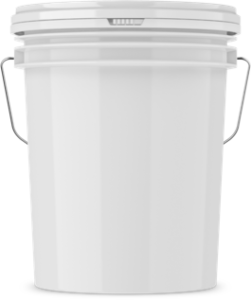 When Cleaning a Pail
Refills should only be mixed in an empty, clean 5-gallon pail. Here's how
to clean a pail for use.
Rinse out with tap water. Be sure to tilt the bucket so the water rinses all interior surfaces.
After rinsing, make sure all water and debris is cleared out.
The 5-gallon pail is now ready for refill.
Note: After several uses the 5-gallon pail may become dirty and stained. A replacement 5-gallon pail, with bang on lid, can be purchased at your local hardware store and/or on the online store.